Mary Murphy of Bedford, New Hampshire, is the founder of the Fiscally Fit Money Club, which is committed to increasing the financial independence of women by improving their knowledge of and control over their finances. Mary's late father (a Great Depression child) was very concerned about the rising divorce rate in America, and offered to teach her about saving and investing when I was 15 years old.  While he hoped that she would marry well, he also felt that potential suitors would respect and value her more if she was financially independent.  His plan worked: Mary is currently financially independent and has retired from her first career at age 44.  Although she could have stopped working then, she wanted to help others achieve similar financial independence. In her view, the Money Club has been a great way for her to engage in financial education.
Fiscally Fit was founded at the beginning of 2008, and chose its name to encourage fiscal, as well as physical, fitness. For Mary, the hardest part of running the club is attracting women who will remain committed to attend regularly scheduled meetings throughout the year. One of the most important benefits of the club is that all members learn from each other and are a great source of support and encouragement toward financial independence.  Even more, the members have all become friends!
Mary and her husband own a 2006 Airstream Classic trailer which they use as a base camp for kayaking and hiking, as well as matching
Honda Magna motorcycles which they use to decompress from work and enjoy the spectacular New England and Canadian scenery.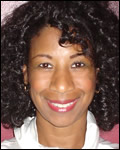 Sonia Sutherland-Cruz, a financial coach in Alpharetta, Georgia, is the founder of the Financially Empowered Women (FEW) Money Club. The acronym FEW isn't an accident – Sonia recognized how unfortunate it is that so FEW women in our society are knowledgeable about financial matters, and was motivated to start a club. Sonia's biggest financial woe and her biggest financial win are the same: Although she started investing in her twenties (and now has 30 years of experience under her belt), she used to be a much more nervous investor and had to learn her lessons the hard way.
According to Sonia, starting the club was not difficult at all. WIFE.org provided the information for starting the club as well as topic information and format. She started a group on meetup.com—and now FEW has 57 members! Before each meeting, Sonia posts articles from WIFE.org and other financial websites for members to read prior to our meetings. She advises those interested in starting a club to talk with their co-workers, friends, church members, and neighbors about financial empowerment.
Sonia gets a great sense of accomplishment just knowing that women are educating themselves and preparing for the future. The group's members feel hopeful rather than helpless.
Sonia's hobbies are reading and jewelry-making.
Glenda Harrison is the founder of Blossoming, a Money Club in Upland, California. The club meets monthly at a restaurant/coffee shop on the weekends and currently has five members. The mission statement of the Blossoming Club is to create for its members a period of great prosperity and productivity. Starting the club was easy for her because she loves to surround herself with women that strive for the best in life. Through working together toward their financial futures, each member of the group now has a better understanding of themselves and their financial wisdom. Glenda started the club to get her finances under control and not simply depend on her spouse for financial information. She really enjoys how the Money Clubs have helped her to start her children in understanding money management at a young age. Glenda's hobbies are entertaining, cooking, reading, and art, art, art!
Kimberly Barrett of the Women Empowering Women Money Club of Newark, New Jersey, is a spiritually led Money Club Leader: she chose the name of her club by praying to God for guidance. One night before bed, she got on her knees and asked God to help her come up with a name for the club. The next morning, she was humming a tune when the words "women empowering women" came to her. The rest was easy!
The purpose of the club is to help each member stay focused on her goals and dreams, and to support each other in financial management every week. Kimberly sometimes finds it challenging to keep everyone focused on the goal and manage time during meetings, but she definitely finds a way to help the members bring inspiration to each other. In addition to leading the Women Empowering Women club, Kimberly enjoys reading, traveling, and getting together with other women just to talk.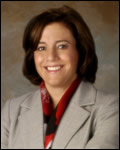 The Estero Money Club founded by Renee Porter-Medley meets on the first Sunday evening of the month at a local coffee shop.
Its members are committed to learning about personal finance during their monthly coffee time, and they are amazed at how much they can accomplish during a single hour once per month! Members of the club encourage each other and make sure that each is making progress toward her goals; in fact, the club mission statement is "Encouragement and Accountability". Renee is quite proud of contributing the maximum to her 401(k) plan early in her career. She is a Certified Financial Planner ™ practitioner with an office in Bonita Springs. Renee hopes to use her personal and professional experience to help others make wise financial decisions. Her personal interests include Bible Study Fellowship, tennis, gardening and scrapbooking. Renee and her husband have three school age daughters and a large extended family in Michigan and Ohio.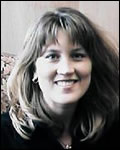 Named after the television show in which a group of women bond together, the "Golden Girls" Club of Eagan, Minnesota is a group of friends that meets monthly at public locations and members' workplaces. Sue Marshall, the club's founder, loves having the support of the other members and is very excited to have found a group of like-minded women with whom to discuss financial matters. She reminds people considering starting a club that regardless of how successful a women may look on the outside, she is probably just like everyone else on the inside—in need of support and encouragement to achieve her goals. Sue also points out that since the vast majority of women will end up spending their last years alone, we need to learn to make the most of it and live fabulously! As a single mom, Sue doesn't have a lot of spare time, but what she does have she spends traveling, gardening, and reading.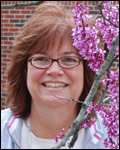 Mary Ann Remnet runs New Pair-a-Dimes, the first "virtual" Money Club. The club meets regularly via conference calls and currently has members in Indiana and Alabama, with new additions from Michigan and California. This unique club has created good friendships in women who may live across the country, but who are still just a phone call away. The club's mission is to establish new financial paradigms that help its members gain control of their finances and improve their lives. The play on words in the club's name (Pair-a-dimes, paradigms, get it?) comes from the saying about "not having two nickels to rub together," which reminds us to take a fresh look on our finances in order to achieve success—as well as representing a 100% increase on the initial two nickels! According to Mary, one of the most rewarding parts of starting a Money Club was learning about the power of taking personal responsibility. Even if it is hard to change, she says, it is equally hard to experience the same worries day after day. She counsels Money Club members to accept where they are in life, and know that committed action can make an important change their lives. In her spare time, Mary enjoys travel and is pursuing a PhD in Family Studies at Purdue University, specializing in Work and Family Life.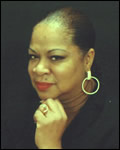 Antoinette Harrison is the founder of the Savvy Women's Money Club of Philadelphia, PA. The group meets monthly for breakfast and already has 10 members. The clubs aims to empower women to build wealth and regain their self-esteem. Many of the women involved are over 40, divorced, and had simply lost hope that they could rebuild a real financial future. They felt inferior because they had lost so much after their divorce, especially their self esteem—and the Savvy Women's Money Club has helped them to regain a sense of empowerment and control over their financial lives. Antoinette, who is in the real estate and financial planning business, felt a strong desire help herself and other women learn more about personal finance. According to Antoinette, starting the club and growing the membership "wasn't hard at all. Many of the women, including myself, felt this was a great opportunity." Her hobbies are traveling through Europe, and the French Islands, writing a book for teen girls, and decorating.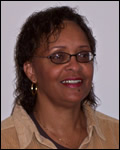 Sandra Jordan is the leader of the Female WarriorsMoney Club, whose members' mission is to hold themselves accountable, fight old habits, and become warriors. They are learning to consciously make choices with their finances and have found that this helps them make conscious choices in other areas of their lives as well. Sandra started the club, which meets monthly in Charlotte, North Carolina, when health problems led to her early retirement and she needed a way to manage her finances more efficiently. Her interests are reading, travel, music, meditation, and she credits her success to having the support of other women on a daily basis. "It's no effort," she says.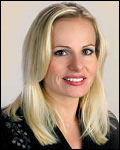 Denisa Tova is a 31-year-old Certified Financial Planner™ and mother of two. A powerful advocate of financial education, Denisa founded The Women$ Club of Colorado Springs, Colorado, where women learn how to be financially self-sufficient regardless of their station in life. Her club is composed of seven to nine strong women who have compelling reasons and a burning desire to stand firmly on their feet when applying financial principles. Her group is a supportive environment where everyone feels comfortable asking questions, and she finds the optimism and hope from the group members to be very gratifying. The club meets once a month in her office during lunch, and consists mostly of professional women.

Marcy Musselman is a 38 year old business owner with two children ages 10 and 8.  Being in financial services by trade, she loves being able to share what she knows and give back to women especially.  She started the Money Club, Dollar Divas, in Riverside, CA in February 2005. Marcy says: "Starting it was easy! All the tools you need to lead a club are right there at your fingertips at this website. The toughest part is keeping the group focused and attending every month."  When she's not balancing short term with long term financial goals… she and her husband love to vacation and have been to many fantastic locations!  Her club meets at a restaurant/coffee shop every month. The club's five members enjoy the time they spend together and now realize it's not hard to reach ALL of your financial dreams once you have a plan and the tools!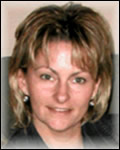 Laura Longville is a life coach in Rapid City, South Dakota. She started the It's Not (just) About the Money Club (INATM) because of her great passion for helping people live abundant and fulfilling lives. Her mission is to keep everyone's eyes on their dreams, goals, and aspirations. The club, which meets bi-weekly and has 20 members, coaches people to connect their resources (money, time, etc.) to their passions. Her greatest financial win is knowing that she has the power to change how she thinks about money and create more abundance in her life. In her spare time, she loves to read, scrapbook, hang out with her family and ski. Her website is www.inatm.com.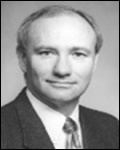 Kevin Conway was founder of the very successful Black Diamond Investment Club in Lecanto, Florida, six years ago. Drawing on his experiences with that group, he is translating his previous success to the Money Clubs with the Black Diamond Money Club. His newly formed club meets monthly, in the evenings. He expects that the hardest part about running a Money Club will be restraining people's enthusiasm—it'll be hard to keep membership down to just 10 people! Kevin is a savvy investor who has deferred the maximum into his 401(k) for the past 24 years. In his spare time, he enjoys travel and golf.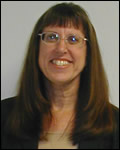 Marjorie Beckett of Melbourne, Florida, runs theMoney Wise Club, which encourages and supports women in their efforts to understand their finances and pursue their goals and dreams. While working on an independent study for her MBA program on "Financial Literacy and Women", she came across the Money Clubs site and thought it would be a great way to connect with other women, learn more about personal finance, and find encouragement in reaching her goals and dreams. Her message to all prospective Money Club leaders? "Don't give up! Keep working the program even if you don't have members yet. In due time, the club will grow and you will have learned so much by going through this experience."